Coffee Printer Creates Custom Coffee Art – The Perfect Finishing Touch
Since its inception in 2016, CINOART has touched and transformed the food and beverage industry. Businesses serving hot and cold drinks such as coffee, tea, milk, milkshake, beer, etc. have enjoyed the revolutionary yet easy way to serve beverages personalized by CINOART coffee printers. The designs can be printed on chocolate, cookies, breads, and even small cakes. The days of freehand latte art are long gone. With these easy-to-operate devices, both beginners and professional baristas can print a custom design on the drink in a matter of seconds. Thanks to the machine's over-the-top design capabilities, you no longer need to serve bare drinks! Depending on your business needs, you can decorate and bedazzle the presentation with enthusiastic greetings, hot trending topics, promotional offers, funny doodles, company logos, or even customize with customer's selfies.
Cutting-edge innovation and superior product quality has positioned CINOART among the most recognized makers of coffee printer machines. For the last 5 years, the company has been revolutionizing the design and manufacturing process of coffee art printers. The journey began in 2016 with CINOART 1, a printer featuring 192 dpi, followed by an upgraded model CINOART 2 in 2017. 2018's impressive CINOART PRO allows high-resolution prints of 600 dpi in as little as 10 seconds while the CINOART PRO-CT2 released in 2019 is packed with many more exciting features.
While the companies in the beverage industry can offer more added-value by simply procuring CINOART printers, other businesses can benefit from the additional branding material. By simply owning a CINOART coffee foam printer, firms can make the customized drinks for promotion. There is no doubt that CINOART has completely revamped the personalized beverage market.
We showcased our very first sample – a hand-made latte art printer – in the Mass entrepreneurship and innovation Exhibition in 2016. Indeed, this debut was quite successful as the prototype was appreciated by many audiences at the event. Today, CINOART is recognized for its innovative range of coffee printers which offer cost-effective high-resolution printing on beverages – while ensuring very little time is spent on maintenance. Coffee shops, bakeries, hotels, car showrooms, event companies, and many other companies can find these printers to be perfect fit for their needs.
Issued in 2019, The CINOART PRO-CT2 is an updated and enhanced version of the CINOART PRO. In addition to improved features, the model flaunts advanced structure and design. Quality and speed of printing were not compromised to give the product a comfortable shape which allows better accessibility.
Support upgrade software and firmware online
USB Camera function helps capture images
Access images from local library
Bulk upload photos via USB
Clients in China can avail voice control operation
Self-help modification QR code
Self-help modification screen background
Revealed in 2018,  2018's groundbreaking product CINOART PRO was recognized worldwide for being one of the first coffee printer machines to flaunt such high resolution. The successful research and development and mass production of this 3D coffee foam printer was undoubtedly a milestone for us. For, it was time to bid farewell to printers demonstrating low resolution and speed.
No need to connect to computers, just connect wi-fi or hotspot!
Brightness, contrast and clarity of photos can be edited on the device after upload. No mobile apps required.
Rotatable touch screen makes it user-friendly
High resolution at 600 DPI ensures breathtaking quality of the final result
Each print takes only 10 seconds
Less maintenance required as new type of cartridge does not use sponge inside
How to Use CINOART Coffee Printer
Print on foam-based beverages in 10 seconds! From latte to beer, cocktails, milkshakes, nitro cold brew, and much more
Step 1:
Scan QR-Code to upload
Simply scan the QR code posted on the coffee printer, or from the settings menu. You will be directed to a website where you can select and upload any picture you wish to print from your mobile device.
Step 2:
Place Beverage on the CINOART tray
Place your prepared drink of choice such as coffee or beer, etc, or food such as bread or ice cream on the coffee printer's tray. For best outcomes, make sure the surface is flat.
Step 3:
Select & Print Image via tablet
Select your uploaded design from the device screen (tablet) and click the start button. Delight your customers with a beautifully personalized drink in only 10 seconds!

CINOART, Content For Your Business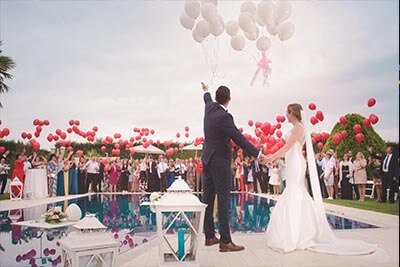 Frequently Asked Questions(FAQ)
CINOART® uses FDA and SGS approved food colour to print on the surface of food and beverages.
Can CINOART machines make coffee?


No, CINOART coffee printers cannot make coffee. The devices are used to decorate the foam-top of beverages by printing art. Your drink is the canvas, CINOART is the brush.
Do I need to install any APP on my mobile device?
No, no apps are required. Photo upload and printing function is simple and easy to use. IOS users can simply scan the QR code with the device's camera app and they will be automatically directed to the website. Android users can scan using any QR-scanning app to scan to QR Code and access the upload feature.
Your canvas can vary from latte to cappuccino, ice cream, cakes, milkshakes, yogurt and beer. The important thing to consider is that the top needs to be as flat as possible.
How can I clean and maintain CINOART printer?
If you are using your CINOART coffee printer on a regular basis, you do not need to clean it. Make sure the foam-top is flat before using the printer each time. The new designs require less frequent maintenance. Just install a new cartridge after ink for the existing one is finished.
How many prints can I make?
Newer models like the CINOART PRO and CINOART PRO-CT2 use bigger cartridges which enable users to make more than 1000 exceptional prints.
How long does it take for one print?
One print takes around 5 to 15 seconds. The exact time depends on the size of your cup and the dimension selected on the printer's screen.
Dose the cinoart coffee printer make contact with the food surface?
No, CINOART just sits on the surface of your beverage and uses a jet cartridge to print the desired photo. There is no contamination or hygiene risk with this printing technology.
What's Our Clients Said
When you drill down your competitors, you can line them all out across the space for us and some may have more locations, some may have larger marketing dollars, some may have different food option, but at the end of the day, everyone's providing a similar service, a place to gather with folks and eat and drink, and I think for us it's the emphasis on the staff, over-delivering on a guest's expectation, that really helps us win the day.
What's setting us apart is creating that environment and that atmosphere, even if you're not amongst friends at the moment. We as a brand grown along with our guests, and the consumers who visited us in 2010 hopefully are the consumers who are visiting us today. We just tweaked the experience to make sure we are meeting their needs as well. Cinoart, in terms of how it fits within our strategy, it helps us continue to differentiate our offerings to our guests, it's a surprise and delight factor. Guest said"This is crazy, this is absolutely nuts. The detail, it's crazy. I never seen, it's like HD in the foam. Insane. Super cool" There's only so many ways you can snap a picture, so adding a unique photo to it provides an extension into that social space and into that Instagram space for us to talk about coffee, quite honestly and for us to draw guests to come in.
cinoart provides that opportunity for us, it helps us to commemorate a time, memorialize a certain visit, and really drive home that connection with our guests." The cinoart coffee printer behind the bar is really easy, when we first got it, we were trying to figure out how it would flow the best way. To be honest with you, it's super easy. The bartender just pouts the beer and then uses the latte printer machine, it's actually sitting in front of customers, so not only is that customer getting the coffee, getting the photo, but the customer that is sitting in front of the machine " is also seeing the full experience. So as far as behind the bar, I think it's great and super easy.
The pressure is always on to surprise and delight the hotel's eager guests.
My name is Kenneth Dan, I'm the food & beverage director at the Vana Belle in Koh Samui, recently we got the Travel and Leisure Best Resort for the world for Great Koh Samui Beaches' Award so that's something that we are extremely proud of.
Well, the response for us has been overwhelming, I think for us as a property here at Samui Beach, we are huge on social media, and we are also huge on branding, So when we – the ideal came up to present something to the guest that would put our name further out there, we jumped that opportunity.
I think in the time we are right now it is very difficult to surprise guests, everything is accessible and you can travel all over the world, but you can't just copy the memories of guests. So with that, we're actually able to leave an impression where they, afterward go and say "I saw it at Vana Belle"
Right now my team looks for any type of celebration or any type of event to wow the guest with the product. So for instance, if a guest comes in for, say, an anniversary dinner, and at the end of it they decide to have a cappuccino or a latte, we will then present a latte that says "Happy Anniversary". And then that is a huge wow factor that gets a big smile, and then they reach for the phone. And if you close with a wow I think the whole experience is quite good. As I said before, one of the major reasons why we went ahead with these collaborations with cinoart was that we saw it as a huge marketing for us.
We are a 5 Star Property in 2015. So one of the points in each department is to have a surprising wow effect for the guest. And it's sometimes 5 Star hotels go already very far so it's difficult to come up with new ideas and I think therefore the Ripple makers has helped us a lot to surprise guests when they walk out and say Oh Wow, this is incredible. I've never seen that before.
My name is Robert Kokai and I'm the proud co-founder of the Coffee Corner situated in the beautiful Los Angeles across from the famous Los Angeles State Historic Park. We opened our coffee shop in September of 2018, I think for me was a no-brainer, I realize that there are a lot of opportunities with branding and creating a unique customers experience with their lattes and coffees which is a part of their daily culture and we thought that it was an opportunity that we couldn't miss out on.
We've never existed the cinoart coffee printer, the first day we opened our doors we make sure that we had a coffee printer machine in place. but I can tell you that our volumes have increased solely through our cinoart here. So we started to doing fifty or a hundred a month and now through up to 2000 Cups per month.
Every customer that comes in and creates a unique printed latter, cinoart print their photos on the foam, it is edible picture and they'll take an image and then post it on social media and what we do is we'll take that image and reposting so we always have fresh and new content. It's the easiest way for us to monetize as a modifier where we can offer that option, and we settled somewhere in the $1 range and we felt that was a fair value for customers where they would have been turned off, and it covers our costs and also helps us make a little bit of extra money business. That have any hesitation should really consider what it is, that they're possibly giving up the opportunity costs for a no-brainer for me invest a little bit of money to get a massive return and the return is just not dollars and cents but there's incredible value in press and branding internationally, people heard about Carrera Cafe because of those unique coffee with latte printer that we do. There's no other way that they would ever hear about us unless we had this competitive edge. cinoart could be the best selfie food printer.
Start To Order Your Coffee Printer Now, Get Your Coffee Printer In 10 Days.